Homophobia – A Threat to Civil Society
Each one of us has a sexuality. This is an integral part of what make us who we are.  Psychologists agree that a person's sexuality cannot be chosen, forcefully changed or inherited. Despite this, prejudices of same-sex relations in the form of homophobia exist the world over. According to the International Service for Human Rights, "The UN Human Rights Council should take a strong stand against discrimination on the grounds of sexual orientation and gender identity".  Homophobia and intolerance towards sexual minorities is widely debated in the context of a violation of basic Human Rights.  While sexual orientation is not explicitly mentioned in the UN Declaration of Human Rights, evolving perceptions of discrimination and interpretations of Human Rights laws in modern society have given this subject an increased importance.
In many countries prejudices are subtle – in the form of social pressure to conform. However recently in some parts of Africa, homophobia has taken a more violent form. One country where extreme intolerance towards sexual minorities has widely been reported is Uganda.
Hailed as one of Africa's economic success stories, Uganda has made considerable progress over the past 20 years.  Following the removal of Idi Amin from power in 1979 (one of Africa's most notoriously tyrannical dictators), and then a decade of civil unrest, the country underwent a period of fundamental economic and political change.  Reforms backed by Western governments as well as the discovery of oil and gas reserves brought about solid growth and a fall in inflation.  During this period of structural adjustment, focus was given to debt relief as well as ensuring consequent public spending management. This then led to the emergence of Civil Society Organisations (CSOs) and NGOs whose primary goal became to serve the needs to those affected by the diminished role of the state.
Uganda's history of human rights abuses and the still very restrictive political system has meant that the protection of these has become a key item on the agenda of many NGOs. Indeed as is often the case in a fledgling democracy, the Ugandan government has been criticised for trying to enforce their influence onto civil society.  One particular area that has captured international attention has been government backed attacks on the rights of lesbian, gay, bisexual and transgender (LGBT) groups. Inherited from colonial rule, the practise of homosexual acts is a criminal offence in Uganda and is punishable with up to life imprisonment.  Despite international condemnation, an anti-homosexuality bill which was submitted in parliament in 2009 and then passed (pending approval) in December 2013 extends this by penalising those seen to support or promote an LGBT agenda.  The bill, which has received widespread international condemnation, suggests harsher penalties for "sexual touching" between same sex-couples and punishes parents who do not report their gay and lesbian children to the authorities as well as landlords who provide housing to suspected homosexuals.  The bill has a very loose framework that leaves many sections open to multiple interpretations. In theory this could mean that anyone associating with gays or lesbians could face condemnation – a doctor treating a gay man could be charged for doing so and an article such as this would be seen as "gay propaganda".
In Uganda there is a strong anti-gay sentiment rooted in society which has resulted in an extremely marginalised LGBT community.  Such is the shame of being homosexual, that abandonment by families, dismissal from work and refusal of basic medical services are not uncommon.  Many have pointed to the government's unabated hostility and harassment of homosexuals as a populist method of gaining public support at the cost of an already very vulnerable section of society. A feeling of discomfort towards a "different" group has manifested into a paranoia and obsessional hatred among the general public.  Claims linking homosexuality to the spread of HIV/AIDS as well as defining them as paedophiles looking to "recruit" children contribute to the overall demonisation of gays and lesbians.  In a deeply Christian country where Church and State work closely together this issue has been further exacerbated by an influx of evangelical (anti gay) forms of Christianity from the USA looking to spread their influence and "protect" the moral fabric of society.  Homosexuality is a common theme in church services in which pastors use their platform to preach anti-gay rhetoric and encourage disgust and outrage among their congregations.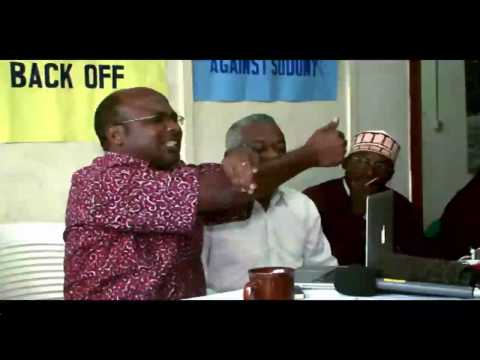 Commentators have described homophobic attitudes in Uganda as a virulent hatred, with homosexuality considered by many a sin greater than rape or murder. Those people who choose to live an openly homosexual lifestyle do so at great personal risk.  Curative rape to "treat" lesbianism, gay bashing and even public outings by the tabloid press are bitter realities faced by the Ugandan LGBT community. Civil rights groups and NGOs working with sexual minorities face harassment and many have been forced to withdraw their support from the country.  The murder of prominent advocate for sexual minorities David Kato brought worldwide condemnation. Kato became a publicly known figure in Uganda after he successfully sued the tabloid Rolling Stone for defamation after the newspaper had published Kato's picture, name and address in an article which called for the execution of these homosexuals who are named and shamed.  Unperturbed, Kato continued his work for the NGO Sexual Minorities Uganda (SMUG) however the frequency of harassment and homophobic threats towards Kato increased dramatically.  It is widely believed that his murder was attributed to his court case and his advocacy of gay rights.
The recent case of the Briton, Bernard Randell, arrested in Uganda on grounds of possessing gay pornography on his personal computer has once again highlighted the desperate situation on an international platform.  Uganda has been dubbed by foreign media as "the worst place to be gay".  There seems to be little doubt of the truth behind this statement. In a country where the government systematically subjects a minority to unabated harassment and actively encourage their discrimination, it would appear that very little consideration is given to basic human rights.  The effectiveness of CSOs is being impeded, leaving an already vulnerable group in an even worse position. The role of civil society in stimulating public debate and offering a platform for all citizens has in this context been silenced.  The government has rebuked calls from the international community for a policy change and further antagonize the situation by labelling homosexuality a Western disease and "Un-African", therefore encouraging nationalistic convictions.  Ironically the reality of the anti-homosexual laws and intolerant attitudes are more reminiscent of British colonial rule when homosexuality was defined and outlawed within the legal system, than of a free, independent Africa.
While the future for Uganda's LGBT community is unclear it is of utmost importance that their struggle is not forgotten or goes unheard.  It has been suggested that foreign donors should halt aid in protest, however this would then leave the LGBT community in a more vulnerable position. It seems clear that in Uganda as indeed much of Africa, acceptance and the beginnings of equality for the LGBT community can only be brought about with a general acceptance that sexuality is key to what makes us who we are.